Who am I?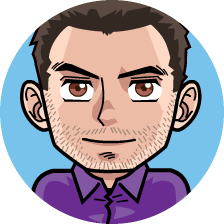 I am a mobile developer since 2013 coming from Lyon - France, as well as a self taught video game developer. Follower of new technologies, I am also interested in Internet of Things (IoT) as well as Virtual Reality (VR) and Augmented Reality (AR).
Willing to keep on developing my skills, I am always looking for new challenges to overcome and technologies to discover and master.
Mobile development
I have intended IT courses that I have quickly focused on mobile development: mainly Android, but also iOS and Windows Phone, both native and cross-platform. I am a mobile developer for about 5 years, and I have worked on various type of project: from health to news to radio streaming, I have acquired a wide range of skills and knowledge about mobile development.
Video games
I have always been attracted to video games. As a child, where others were captivated by the story of a game, I was trying to figure out how the game worked. And since then, I have never stopped being curious about it: I started with RPG Maker XP, FRoG Creator, then with time and experience I switched to more sophisticated and advanced engines: Game Maker, Unreal Engine and finally Unity. Today I spend most of my free time developing video games hoping that one day, who knows, I could turn this passion into a job.
Virtual Reality & Augmented Reality
Emerging technologies, Virtual Reality (VR) and Augmented Reality (AR) are two exciting subject that are important to me, specially when using it in video games, serious games, mobile applications and embedded devices such as Microsoft's HoloLens and Google Glasses.
Internet of Things
From light bulb to fridge, the Internet of Things (IoT) invaded our lives. The possibility to control your whole house (and more) only with your smart phone amaze me.